Kawazu Cheery bllossoms
Mood:
happy
Topic: Sightseeing



Kawzu cherry blossoms
It is a season of long-awaited spring, but the cherry blossoms called Kawazu cherry blossoms are already in bloom.
It has become a beautiful contrast with rape flowers of typical spring flowers.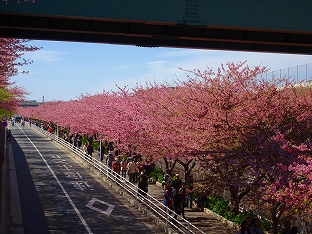 Now, you who are staying in Japan canenjoy another cherry blossoms a little bit earlier.
The place famous for Kawazu cherry blossoms is the town called Kawazu, the southernmost tip of the Izu peninsula in Shizuoka prefecture.
However, recently there are more towns that plant Kawazu cherry trees, so you may have a chance to see Kawazu cherry tree.
This photo is taken at Miura-kaigan, one hour train ride form Tokyo.
.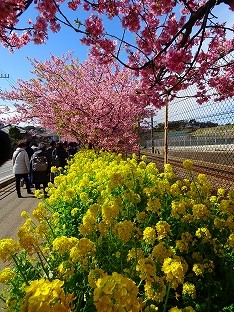 Please visit my homepage,
"Most useful/Most useless (Practical) travel tips in Japan"
www.kanaday.com
Posted by kanaday at 12:42 PM JST
Updated: Monday, 5 March 2018 12:47 PM JST