At various places in downtown, big cities like Tokyo, you can find stores offering foreign exchange service.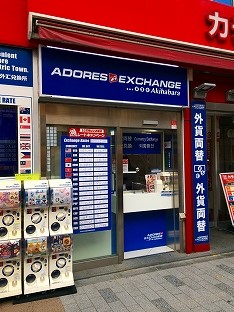 It is a store of foreign exchange service found in Akihabara.
In this way, since the exchange rate of foreign currency is displayed at the shop front, you can judge whether you can buy yen at this store by looking at the rate.
There are shops with good exchange rates and bad ones, so it is better to consider well.
As you can see you can exchange from major country's money. This store is offering the exchange service for 17 countries.
If your country is not listed in such a table, it is better to buy Yen in your country or think of other means.
Posted by kanaday at 10:10 PM JST